Posts: 7
Joined: Tue Nov 15, 2011 11:31 pm
Location: Singapore
Diamond/Pearl/Platinum Friend Code: ****-****-****
Heart Gold/Soul Silver Friend Code: ****-****-****
Hi everybody, my name is Nelson Lim and a few weeks ago I won the Pokemon Video Games Elite Four Challenge at Campus Game Fest in Singapore, going undefeated in all my best of 3 games to finish at the top of the 32-man top cut.
The Elite Four Challenge is the largest Pokemon Video Games tournament in Singapore and it is organised once a year, by the local community - Team Robo Video Games. This tournament utilised the official Video Game Championships rules for the 2014 season, as has been done traditionally for the Elite Four challenges in the past. This years' event is the third Elite Four challenge I've participated in, and the second in which I've won for myself the title of Singapore's Elite Four, for I came in second in 2012's tournament losing to Eugene Tan - a friend of mine who finished in the Top 8 at last year's World Championship Qualifiers in Vancouver. (Eugene's team report can be found here:
http://nuggetbridge.com/reports/singapore-grind-worlds-2013-lcq-top-8-report/
) I myself was amongst the team of Singaporeans who travelled to Vancouver in 2013, finishing in the top 32, unfortunately being knocked out by Singapore's first World Championships representative Low Wai Yin, who is also a good friend of mine.
In this report I will be sharing my team which has helped me win the tournament and the specific details of the matches during the tournament.
Teambuilding
My team initially revolved around Mega Kangaskhan, Azumarill, Aegislash and Rotom-H. I relied on Mega Kangaskhan's Fake Out to enable Azumarill to set-up Belly Drum or Aegislash to use Substitute. Mega Kangaskhan + Azumarill proved extremely effective against opponents who do not have any way of stopping physical threats, such as a Charm user (Meowstic), Intimidate, a Will-o-wisp user (Gengar, Trevenant or Rotom) or other threats such as bold Rocky Helmet Amoonguss, Ferrothorn or Garchomp. Rotom-H was included in the core to deal with Mega Mawile and Ferrothorn, which Mega Kangaskhan and Azumarill could not handle.
However, as I had more practice on Pokemon Showdown I noticed that it is not a reliable strategy since the opponent may have a faster Fake Out user or have two Pokemon that threaten Azumarill (for example, leading with Rotom-W and Gengar). In the last two slots, I tried many different Pokemon such as Salamence, Manectric (with Life Orb and HP ice which kills Garchomp nicely), Conkeldurr, Amoonguss, Will-o-wisp Gengar, special Tyranitar and even Follow Me defensive Pachirisu. Pachirisu was useful in supporting Mega Kangaskhan and Azumarill by drawing away Will-o-wisps and allowing them to sweep my opponent. Basically, the last two slots had to eliminate threats against Mega Kangaskhan and Azumarill or support these two Pokemon.
In the end I settled for Gardevoir and Mega Charizard Y, which were recent additions to my team. Gardevoir countered Dragon-type Pokemon, especially Garchomp, Salamence and Hydreigon while Mega Charizard Y was useful if my opponent's mega was Mega Mawile. Needless to say, Ferrothorn, Aegislash and Rotom-W also did not want to stay in against my Charizard.
----
The Team

Kangaskhan (Aphelion) @ Kangaskhanite
Ability: Scrappy → Parental Bond
EVs: 244 HP / 252 Atk / 4 Def / 4 Sp. Def / 4 Speed
Adamant Nature
- Frustration
- Sucker Punch
- Power-up Punch
- Fake Out
The main Mega Pokemon on my team. I tried many different sets, many different combinations which included Double-Edge, Hammer Arm, Crunch, Protect, Jolly with 252 speed, Adamant with 252 speed. I chose to use this set because I preferred having bulk over extra speed. Double-Edge reduced Kangaskhan's ability to soak up damage and Hammer arm could not cleanly kill other 252 HP Mega Kangaskhans. I used Frustration instead of Return because of Smeargle.Whenever Smeargle transforms into my Kangaskhan, it does not copy its happiness. This means that the Smeargle will not be able to sweep with Frustration because its Frustration has a base power of 1 and Smeargle transformed into my Kangaskhan will only do a measly 1 damage per hit to my Kangaskhan even at +2. This makes Frustration slightly better than Return because it reduces Smeargle's ability to sweep my team after transforming.
Fake Out was used over Protect because Fake Out allowed Gardevoir to set-up Trick Room and Aegislash to use Substitute. It gave me momentum against teams without a faster Fake Out user. Fake Out was especially useful in the second game against Theron as I deduced that he had 2 choice item holding Pokemon from the first game - Salamence and Rotom-H. Fake Out also helped against sashed Gengar in two games, one against Zheng Ting and the other against Melvin. A more complicated strategy involves switching in Kangaskhan when I have the advantage and I think my opponent is going to protect. If he really uses Protect I would Power-up Punch that slot. Given that he knows I have Fake Out he will most likely switch out because he does not want me to have a free turn. I get a free turn to boost my Kangaskhan to +2.

Azumarill (Atlantus) @ Lum Berry
Ability: Huge Power
EVs: 212 HP / 252 Atk / 4 Def / 4 Sp. Def / 36 Speed
Adamant Nature
- Aqua Jet
- Play Rough
- Superpower
- Protect
Initially it was a Belly Drum Azumarill with Sitrus Berry. Many people often lead with Pokemon like Kangaskhan + Rotom-W, Amoonguss + Talonflame (I would attack the Talonflame immediately, probably with Frustration or Aqua Jet, but because Amoonguss might Rage Powder or Talonflame might Quick Guard I'm actually at a disadvantage here), etc. If I see any of these combinations on team preview, I will never lead with Kangaskhan and Azumarill. Even after I use Belly Drum, easy sweeps with a +6 Azumarill are uncommon. Sashed Gengar, Mega Venusaur, Mega Mawile are not KO-ed by Aqua Jet and can kill Azumarill in return at 75% HP.
Lum Berry is a universally useful item for a physical attacker such as Azumarill. There were times when I switched in Azumarill to a Heat Wave, only for it to get burned and this costed me the game (when I fought against Ama Bon during the Asia Cup). Against the Rotoms (Rotom-W and Rotom-H), Azumarill's Lum Berry would allow it to take a Will-o-wisp. From experience, the Rotoms tend to be the bulky type and would use Will-o-wisp instead of Thunderbolt, especially when Azumarill is at full health. I changed Belly Drum to Superpower because Superpower managed to surprise many Bisharp users during my practice and was able to KO Kangaskhans at about 70% health. However, Superpower was a move I never got to use because during the tournament I saw many Mega Mawiles instead of Mega Kangaskhan and during the one time I clicked Superpower, it was KOed by Kangaskhan's Return.

Rotom-H (Azeotrope) @ Safety Goggles
Ability: Levitate
EVs: 252 HP / 88 Def / 4 Sp. Atk / 136 Sp. Def / 28 Speed
Calm Nature
- Thunderbolt
- Overheat
- Will-o-wisp
- Protect
Standard Rotom-H set with my custom EV spread. It is guaranteed to survive a Choice Specs Draco Meteor from a Modest Hydreigon and has a 6.3% chance of dying to 252 Sp. Atk Modest Rotom-W Hydro Pump. 28 Speed EVs is for speed creeping other Rotoms and the rest was added into Defence because Rock Slide users like Aerodactyl and Garchomp were starting to become more common. With the extra Defence, I was able to take less damage from Rock Slide and Will-o-wisp in return. My Rotom-H was also able to survive a Return from Mega Kangaskhan and Will-o-wisp back. Safety Goggles was used so that I can surprise people who use (mega) Gyarados + Amoonguss by ignoring Rage Powder and using Thunderbolt on Lum Gyarados or Will-o-wisp on Mega Gyarados. Safety Goggles also enables me to switch in Rotom-H against Amoonguss easily.
Rotom-H is an important Pokemon in my team for various reasons. Without any Intimidate user, my team is unable to handle physical threats well. Rotom-H is able to mitigate these threats with Will-o-wisp. It provides additional protection by with its defensive type coverage. Talonflame and Mega Charizard Y have no neutral STAB moves against Rotom-H. Other Pokemon like Ferrothorn, Mega Mawile, Azumarill, Kangaskhan, Garchomp and Aerodactyl are also threatened by a full health Rotom-H. Because of its versatility, Rotom-H was used in almost every match.

Aegislash (Aegir) @ Weakness Policy
Ability: Stance Change
EVs: 252 HP / 68 Def / 128 Sp. Atk / 56 Sp. Def / 4 Speed
Modest Nature
- Flash Cannon
- Shadow Ball
- Wide Guard
- Substitute
Aegislash with no King's Shield?! That's right. In order to use both Wide Guard and Substitute I did not have King's Shield on my Aegislash. In fact this was the best change I have ever made in my team. Given that Aegislash without King's Shield was unheard of, many of my opponents expect me to use King's Shield after several turns of attacking consecutively. Little did they know that my Aegislash did not have King's Shield, otherwise it would be double-targeted. Even when threatened by Pokemon like Rotom-H and Gengar, my Aegislash could only keep attacking. I had no choice but to attack. This makes selecting a move much easier for me. As for my opponent, they would think that I will use King's Shield, and instead, target my other Pokemon or use status moves such as Will-o-wisp on Aegislash. Even after the battle, all my opponents did not realize that I did not have King's Shield before I revealed my secret. No one would risk double targeting an Aegislash especially with physical moves, because psychologically, they would expect the player to use King's Shield since Aegislash can be easily KO-ed in Sword form. Many Aegislash players make mistakes when alternate between attacking and shielding. This makes them very predictable. Instead, what my Aegislash does is keep attacking. It paid off very well.
68 Defence EVs allows Aegislash to survive a Life Orb Flare Blitz from Talonflame in Shield form and 56 Sp. Def EVs allows it to survive an Overheat from 252 Sp. Atk Modest Rotom-H and a 25% chance of surviving a Dark Pulse from Choice Specs Modest Hydreigon. It can KO these Pokemon back after Weakness Policy is activated. 128 Sp. Atk and a Modest Nature allows Aegislash to 2HKO standard Garchomp or OHKO standard Garchomp at +2. Wide Guard is an excellent supporting move on Aegislash and it allows Aegislash to protect Mega Charizard Y or Rotom-H from Rock Slides. In Singapore, Rock Slide is used 99% of the time instead of Stone Edge because Wide Guard isn't common and the lower accuracy of Stone Edge makes it less ideal compared to Rock Slide. Substitute allows Aegislash to set-up against Mega Kangaskhan and Mega Mawile. Since I could not revert back to Shield form, I usually use Substitute when given the opportunity and continue attacking behind the Substitute. Substitute serves as an additional protection and it deters people from attacking Aegislash as they know Aegislash will not be eliminated from the field. One interesting thing about using Substitute and Weakness Policy is that against Mega Kangaskhan, if it chooses to use Sucker Punch while Aegislash is behind a substitute Aegislash can activate Weakness Policy while taking reduced damage from the second hit of Sucker Punch. In some games I would preserve Aegislash by switching it out if I expect my opponent to KO Aegislash. For this, Azumarill makes a good switch in because it resists Fire- and Dark-type moves. Overall, Aegislash was used in every game and was the most valuable Pokemon in my team.

Gardevoir (Aether) @ Rocky Helmet
Ability: Trace
EVs: 252 HP / 220 Def / 28 Sp. Atk / 4 Sp. Def / 4 Speed
Modest Nature
- Psychic
- Moonblast
- Shadow Ball
- Trick Room
Gardevoir is my physical tank. While the defence EVs allow it to survive a Return from Mega Kangaskhan, it offers little offense, unable to KO Garchomp all the time and Salamence 50% of the time. Gardevoir can survive a Sludge Bomb from an unboosted Timid Gengar and Expert belt Modest Venusaur. The EVs placed in Special Attack could be invested in Special Defence instead and a Calm nature could be used to have a better chance of surviving Sludge Bomb if Gengar has Life Orb.
Psychic, Moonblast and Shadow Ball give me versatility in attacking. For example if I'm fighting a Salamence and I suspect that my opponent is going to switch in Amoonguss I will use Psychic. If he might switch in Aegislash I will use Shadow Ball. Having Shadow Ball also allows Gardevoir to hit Steel types like Mega Mawile for neutral damage. Trick Room was chosen over Protect because Trick Room wins games. For the first game I would always try to use Trick Room because my opponent does not suspect it. My team is quite slow compared to most teams so if I see Pokemon like Aerodactyl, Gengar, Salamence, Garchomp or Charizard on the opposing team I will definitely send in Gardevoir. Without Trick Room, my team would be weak to faster teams. Since I did not have Protect on Gardevoir, Gardevoir is extremely vulnerable to focus fire. Thus, it was important for me to keep my Gardevoir's moveset a secret before and during the tournament. Rocky Helmet helps to break the sash on Mienshao and do damage to common Fake Out users like Kangaskhan. As a physical wall, it is also useful for Gardevoir to have Rocky Helmet to deal extra damage to physical attackers.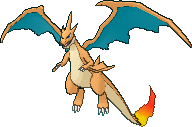 Charizard (Alduin) @ Charizardite Y
Ability: Blaze → Drought
EVs: 236 HP / 4 Def / 252 Sp. Atk / 4 Sp. Def / 12 Speed
Modest Nature
- Heat Wave
- Solarbeam
- Flamethrower
- Protect
My strongest special attacker. I normally use Mega Charizard Y in one game and Mega Kangaskhan in the other game, unless my opponent is really weak against Charizard, then I would bring Charizard for both games. The moves on Charizard are pretty standard except for Flamethrower because it is already sufficient to OHKO Aegislash and Calm 252 Sp. Def Amoonguss. I don't really like moves with less than perfect accuracy so I did not use Overheat. The EVs allow Charizard to survive a Brave Bird from Choice Band Adamant Talonflame, Thunderbolt from Timid Mega Manectric, Return from Jolly Mega Kangaskhan 70% of the time. Basically, it is a more tanky version of standard Charizard, at the expense of being outsped by Smeargle. The speed allows me outspeed 4 speed EVs Mega Kangaskhans, such as my own.
There is nothing special about my Charizard except that it cleans up games easily. Many teams that try to counter Mega Kangaskhan are really weak against Mega Charizard Y because they run Pokemon like Ferrothorn, Mega Mawile, Amoonguss (Bold with Rocky Helmet) and Scrafty. The only Pokemon which kind of counters both is Salamence, which Gardevoir and Azumarill can easily handle. Mega Charizard Y was a recent addition to my team but it proved its usefulness, even more so than Mega Kangaskhan.
Standard Leads


1) Kangaskhan + Azumarill
My core 2 Pokemon when I first started using this team. I hardly use this lead now but it is useful for winning games quickly against unprepared teams.


2) Kangaskhan + Aegislash
The other lead which abuses Kangaskhan's Fake Out. Kangaskhan's Fake Out allows Aegislash to set-up Substitute easily.


3) Kangaskhan + Gardevoir
When my opponent does not have a Fake Out user and a very fast team, I use Kangaskhan and Gardevoir as leads to quickly set-up Trick Room.


4) Aegislash + Gardevoir
This combination beats most leads. A very safe, defensive lead that I like to use.


5) Rotom-H + Aegislash
Another safe lead I often use. Aegislash protects Rotom-H from Garchomp and Aerodactyl with Wide Guard.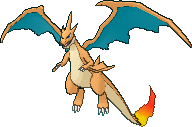 6) Aegislash + Charizard
Like Rotom-H + Aegislash, both Aegislash and Charizard pair up well.
Last edited by
Diaruga
on Mon Jul 21, 2014 12:08 am, edited 8 times in total.
Death is the solution to all our problems and the end of our misery.